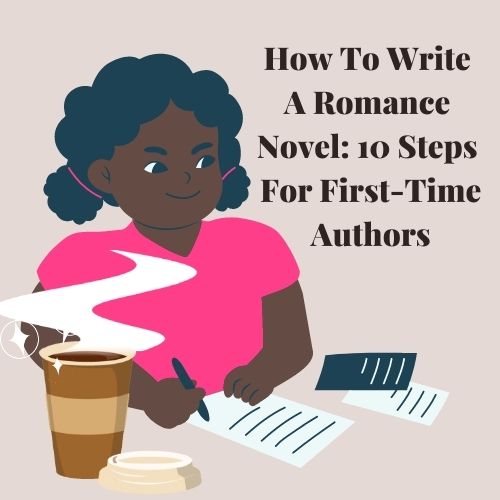 Writing a romance novel can be a daunting task for first-time authors. But with a little guidance, it can also be a fun and rewarding experience. Here are 10 steps that I learned from my own experience (and that I hope will help you get started on writing your very first romance novel):
1. Choose your subgenre.
Romance novels come in all shapes and sizes, but you'll quickly end up confused if you combine too many elements and overcomplicate things. And worst of all—nobody will want to read a romance book where the love story is convoluted and difficult to follow.
So, if you're thinking about writing a romance novel, be sure to keep it simple. Focus on one or two main characters and their relationship, and don't try to include too many subplots or side characters. Keep the story focused and easy to follow, and you'll be on your journey to writing a romance novel that readers will love.
Historically, romance novels have been one of the most popular genres for readers looking for a quick escape. But in recent years, the genre has become more diverse, with subgenres like contemporary, historical, erotic, and even paranormal romance (my personal favourite) becoming widely popular. This increased diversity can be both good and bad for aspiring writers. On the one hand, it means there are more options to choose from. On the other hand, it can be challenging to know which subgenre you should pick up next.
Klemondions are returning with a new cover (Evelyn Snow):
It's been a challenging year for everyone, but we're halfway through, and I'm sure many of you have achieved your reading goals already (or any other goals). I've certainly done something I kept postponing for too long.
And one of those things is writing the sequel for the Klemondion series.
My cover designer (@ruxio.noir) and I concluded that these series deserve character art on their covers, and once again—we redesigned Book 1. You're probably thinking I'm silly, but it's a self-publishing journey: trying out different methods until you find the right one for your book.

Here is how Klemondion covers have transitioned throughout the years.
The first cover was done back in 2019 when I published my first book in English (and the first in general). It represents Tyler Nightbloom (Pure Clan) and the way he exhales his energy.
We put a lot of symbols in this illustration to represent the story. The symbols melting on his skin are the same runes mentioned in the book—the slayer symbols that nobody but his enemy clan can see. The earring Tyler is wearing is the Heart of a Klemondion (the protective stone that guards his energy from Klemondion beasts).
However, although I love this cover, there was very little I knew about writing, my audience, and the covers they were looking for. I wanted to try out something entirely different.
And what symbolises elves better if not a tree?
So, the next cover came with a redesigned and rewritten story, the energy tree, and Tyler's symbols.
Have you noticed how the tree is the same colour as the energy Tyler exhales in the first image? Yes, you've guessed right—this tree is Tyler's magic. The same symbols surround it, floating around the tree like a protective spell to guard the Pure against the beasts.
Yet, this lovely art brought me the wrong audience. If you've read the book, you know it's about three enemy Elven Clans (although two of them live in...peace, if we can call it that). But despite the tons of magic, this is mainly a romance story in an urban fantasy world. And the tree doesn't scream about the love triangle and the challenges my heroes must face.
So here we are... The third cover we came up with is Evelyn Snow, the enemy our heroes are taught to fear, but her beauty and strength shatter their beliefs.
If you've read the story, you're probably screaming, "Hey, Evelyn's hair is red!!!"
Yes, when she's in control of her magic. But what happens when she loses it? The power of ice takes over her skin, and no matter how well she's been trained as an assassin, nothing can stop the winter within her. Not even the Oracle.
So, this is why we chose Evelyn as the representative of Book 1. She's gorgeous, and she's the villain who changes everyone's mind. Hot, shameless, and fuelled by vengeance, Evelyn Snow arrives at the White Garden to hunt down the offspring of her father's killers, but her hunger for magic has a mind of its own.
And it agrees with the steamy desires her body demands.
So, that's the story behind these covers. Which one was your favourite? Let me know in the comments below!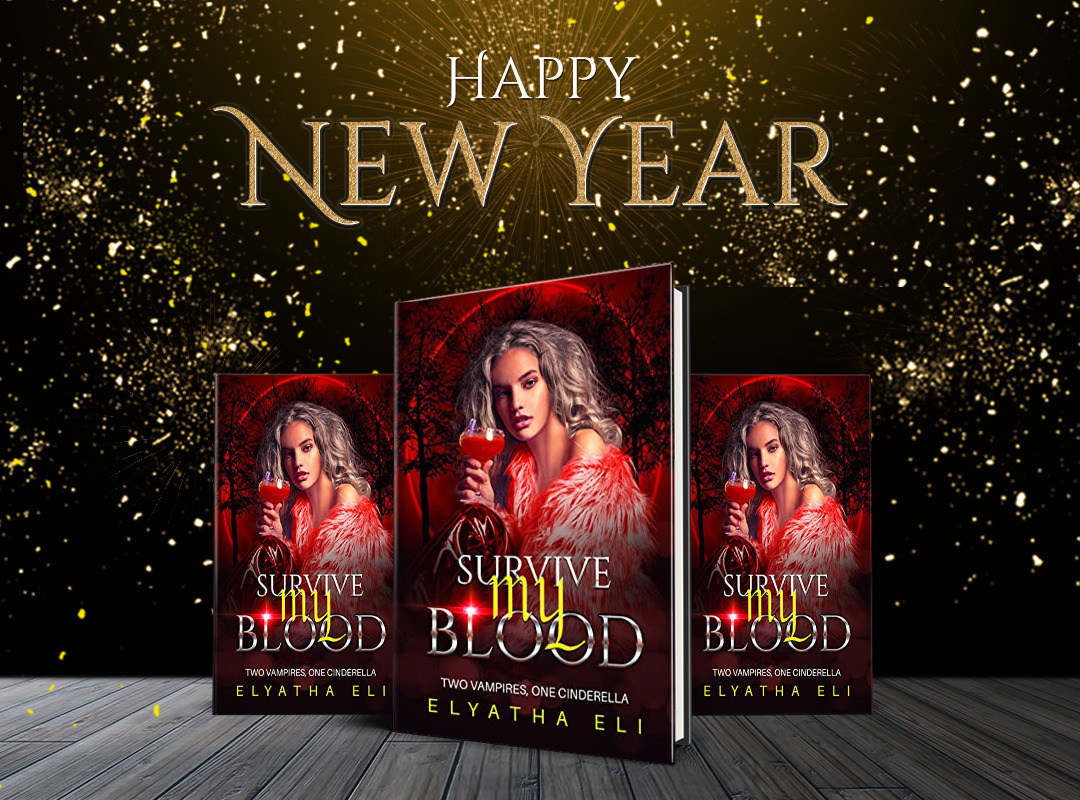 Elyatha Eli wishes you a happy New Year! It's time to define new goals and start a fresh chapter of life to become the best version we can be—the finest version of ourselves.
Have you achieved your previous goals last year? I certainly haven't. But a new year means a fresh page to fill with extraordinary adventures. Whenever I fail to achieve a goal, I look at it as an opportunity to improve or a lesson to keep in mind. Sometimes you just need to give yourself a little more time to accomplish a particular task better than you know how to fulfil it now. Staying positive helps to stay productive, don't you agree?
I'll use this moment to wish you all a wonderful year because I want to see you strive and celebrate countless victories this year. Whatever goals you've set, I wish you all the required strength, willpower and patience to achieve your dreams. Unleash your inner dreamer and let it paint your world with more vivid colours.
Happy New Year, my friends!