How To Write A Romance Novel: 10 Steps For First-Time Authors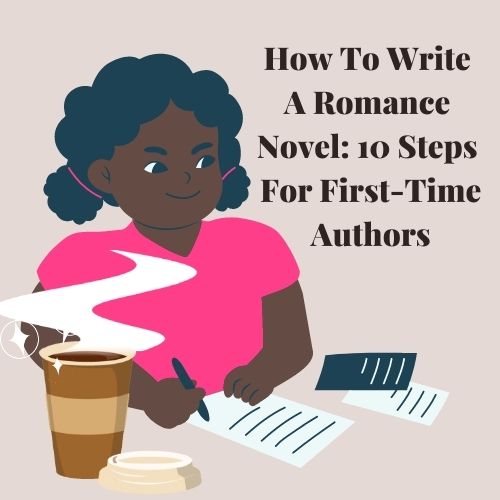 Writing a romance novel can be a daunting task for first-time authors. But with a little guidance, it can also be a fun and rewarding experience. Here are 10 steps that I learned from my own experience (and that I hope will help you get started on writing your very first romance novel):
1. Choose your subgenre.
Romance novels come in all shapes and sizes, but you'll quickly end up confused if you combine too many elements and overcomplicate things. And worst of all—nobody will want to read a romance book where the love story is convoluted and difficult to follow.
So, if you're thinking about writing a romance novel, be sure to keep it simple. Focus on one or two main characters and their relationship, and don't try to include too many subplots or side characters. Keep the story focused and easy to follow, and you'll be on your journey to writing a romance novel that readers will love.
Historically, romance novels have been one of the most popular genres for readers looking for a quick escape. But in recent years, the genre has become more diverse, with subgenres like contemporary, historical, erotic, and even paranormal romance (my personal favourite) becoming widely popular. This increased diversity can be both good and bad for aspiring writers. On the one hand, it means there are more options to choose from. On the other hand, it can be challenging to know which subgenre you should pick up next.
---
If you're feeling overwhelmed by the vast number of romance novels on the market, don't worry—I'll simplify my article, focusing on my all-time favourite subgenre: Paranormal Romance. However, you can see a few more subgenre ideas here.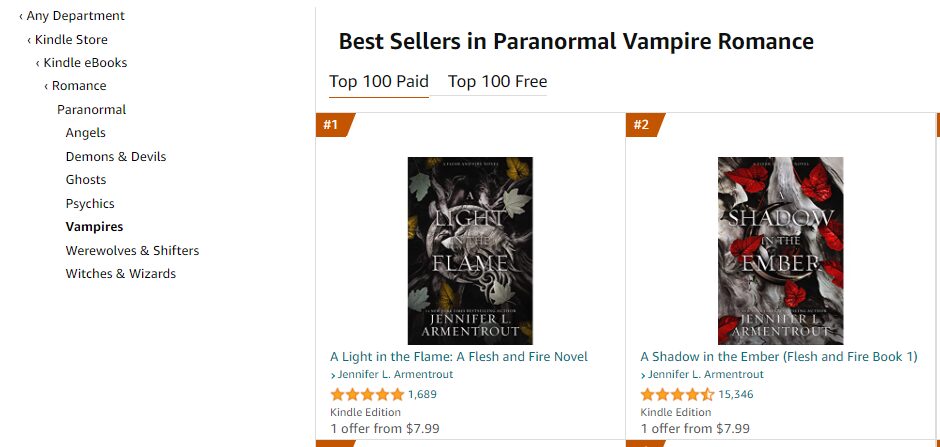 So, which type of subgenre is right for your story? It all depends on your goals and what you want to achieve with your book—and its main characters. Make sure you research the subgenre that fits your goals and inspires you the most.
2. Create believable and relatable characters.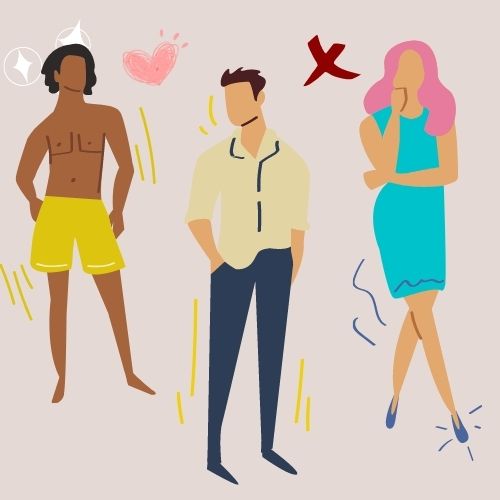 When readers can invest in your characters, they'll be more likely to follow them through even the most unbelievable plot twists. Have you ever read a book where you just couldn't get behind the protagonist? I know I have! It's frustrating, right? To create the characters readers will want to root for, start with the basics of characterisation: What does your character look like? How do they speak? How do they think and feel?
Once you have a handle on the physical and psychological traits that make up your character, you can start to explore the backstory that made them who they are. Why are they the way they are? What motivates them? What are their values and their beliefs? The more you know your characters, the more realistic they will be—and the more your readers will care about them.
3. Develop a storyline with plenty of conflict and suspense.
Your story should be about more than just your character's goal. It should be about the obstacles they must overcome to achieve that goal. These obstacles should create conflict and suspense, making your readers want to find out what happens next. Will your character succeed or fail? The more suspenseful and unpredictable your story is, the more your readers will enjoy it.

4. Write dialogue that sounds natural and believable.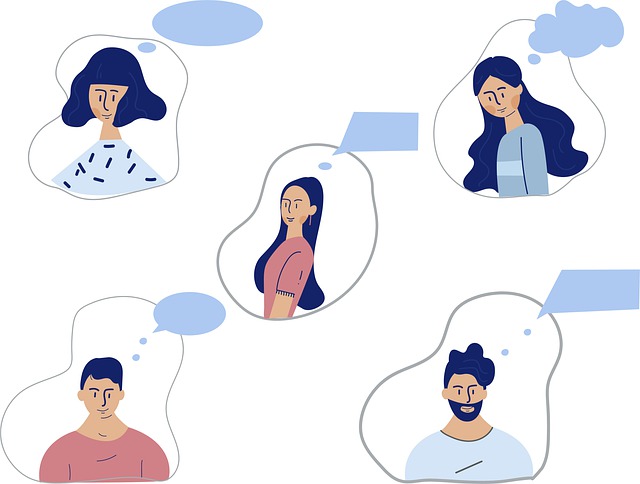 Dialogue is an essential part of any story, but it can be difficult to write. You want your dialogue to sound natural and believable, but you also want it to be exciting and engaging.
I have 4 suggestions for you to help you write dialogue that does all of those things:
✅ Read your dialogue out loud. This will help you catch any awkward phrases or choppy sentences. (I always do this when I edit my manuscripts, and damn...some sentences can really make you cringe.)
✅ Make sure your dialogue advances the plot. Every dialogue should move your story forward in some way. If the dialogue is useless, you're wasting your reader's time (and your own money if you're hiring an editor and publishing the printed books).
✅ Give each character a unique voice. This will help your readers keep track of who is speaking and make your dialogue more interesting to read.
✅ Use dialogue to reveal your character's traits. What the characters say and how they say it can tell your readers a lot about them.
5. Create a believable and realistic love story.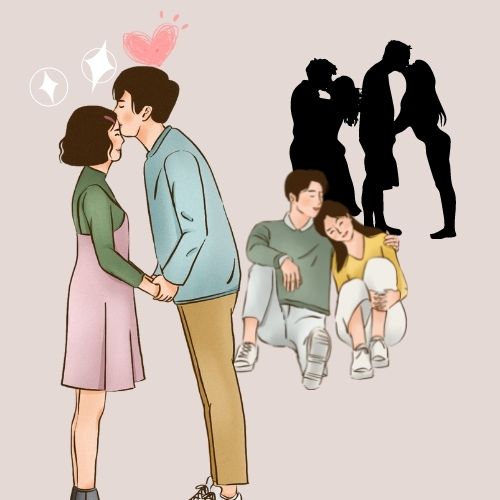 Most love stories follow a similar arc: A meets B, they fall in love, and then they live happily ever after. But in order for your love story to be exciting and believable (even for fantasy genres), it needs to have a few key elements.
First, your love story should have a conflict. Without struggles, there is no story. The conflict can be anything from the couple's different backgrounds to a misunderstanding that threatens to tear them apart. Without this conflict, the book will be boring, and readers will lose interest.
Second, your love story should have characters that readers can root for. They should be likeable and relatable (with a hint of flaws) and have palpable chemistry with each other (whether it's hate or unconditional adoration). We need to be able to feel and understand their motivations and see them as real people with real emotions. If your readers don't care about your characters, they won't care about your story.
Third, your love story should be well-paced, meaning it must have a beginning, a middle, and an end, and each section should flow smoothly into the next (this happened because of that). If your story feels disjointed or rushed, your readers will get frustrated and lose interest.
One of the things that helped me improve my own writing was Save the Cat Beat Sheet (see the video below):
6. Make sure your story has a happy ending.
The resolution of your story should be both realistic and satisfying. While tragic love stories can be moving and heartbreaking, most readers will want a love story with a happy ending (me including).
My friend once told me: "If I read a romance book with a sad ending, I feel like I've wasted my time. And on top of that, it just leaves me depressed. Who wants that?"
When it comes to reading, I feel the same way.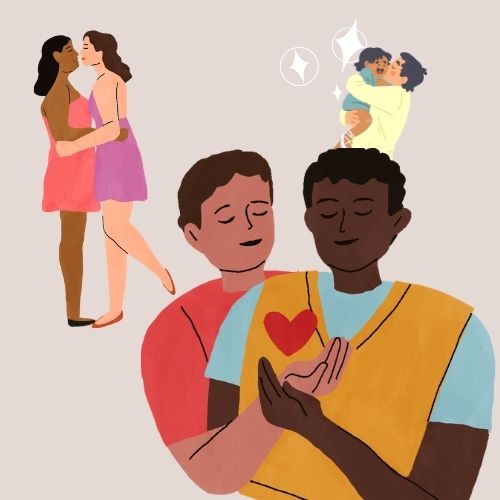 However, this doesn't mean that your story needs to be perfect or free of conflict or pain—in fact, a little bit of suffering can make your love story more believable (or even epic). But ultimately, you'll want to resolve any issues so that your readers can experience the joy and happiness of a true love story.
If you're unsure how to create a happy ending, try thinking about what your characters want and need. What would make them truly happy? Work towards that goal, and you should be able to create an ending that will leave your readers satisfied.
7. Edit and revise your manuscript. And then do it again.
I know how tempting it is to publish a book right after writing it. After all, you've spent so much time and effort creating your work, right?
But trust me, patience really is a virtue when it comes to publishing. There's nothing worse than spending all that time writing and putting your soul into your work only to read bad reviews about your grammar or plot holes. It's heartbreaking.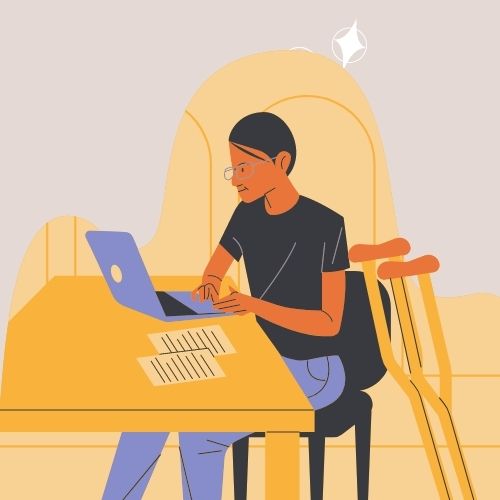 Remember that no matter how good your first draft is, it will almost always benefit from some revision (I usually have 3 drafts, and by the third one, it's an entirely different book). Editing and revising your manuscript can help you improve the flow and readability of your writing, and it can also help to ensure that your story is the best it can be. However, make sure to take breaks before editing your work (I usually take 2-4 weeks in between).
If you need help figuring out where to start, try reading your manuscript aloud or having someone else read it for you. This can help to identify any awkward phrasing or unclear passages. Once you've identified areas that need improvement, it's time to get to work! Make sure to take your time with this process and to be as thorough as possible. Revision can be a painstaking process, but it's well worth it in the end.
8. Share your manuscript with people you trust.
Okay, so you've finished a book, self-edited it, and had a break. It should be excellent by now, right? Nope. No matter how good you think your manuscript is, it's always a good idea to share it with other people before you submit it to a publisher or agent (or self-publish it). Why?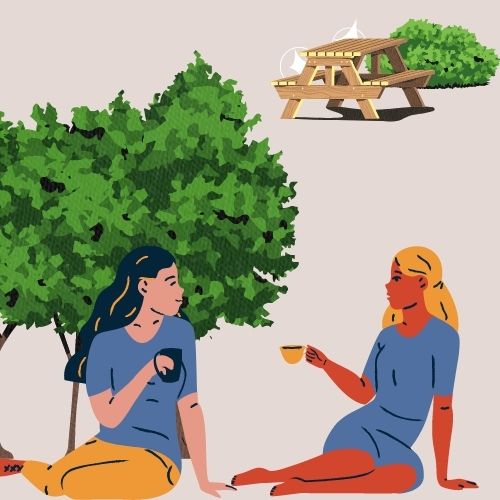 Because no matter how well you think you've written something, there's always room for improvement. And who better to help you improve your work than the people who are closest to you?
Share your manuscript with people you trust. Ask them for honest feedback, and be prepared to hear some criticism. It can be challenging to hear that your book isn't perfect, but it's important to remember that no one's work is excellent. Use the feedback as a guide to making your story even better—you'll improve your writing skills if you're open-minded to some healthy criticism (in the long term, it will help you more than you realise).
9. Stay positive and open-minded to feedback.
As mentioned above, the best way to improve your writing is to get feedback from others. But it's important to stay positive and open-minded when you receive it, even if it's not what you want to hear.
When I started my writing journey, I felt frustrated to the core whenever somebody criticised my work. I'd say silly things like: "Try writing a book before you criticise me." But in reality, this type of attitude not only hurt me and others but also made me look like an amateur. Nobody enjoys talking to writers who get defensive over their work.
Now, as I look back at how I used to act, it makes me laugh.
But trust me—I know how scary or even frustrating it can be when you're sharing your first work with someone.
If you're feeling defensive or negative about the feedback, try to take a step back and look at it objectively. Is there anything you can learn from the feedback? Is there any way you can use it to improve your writing? It's also important to remember that not all feedback will be helpful. Some people will simply disagree with your writing style or your choices, and that's okay. The important thing is to stay positive and keep moving forward.
10. Celebrate finishing your book!
You've done it! You've written a book!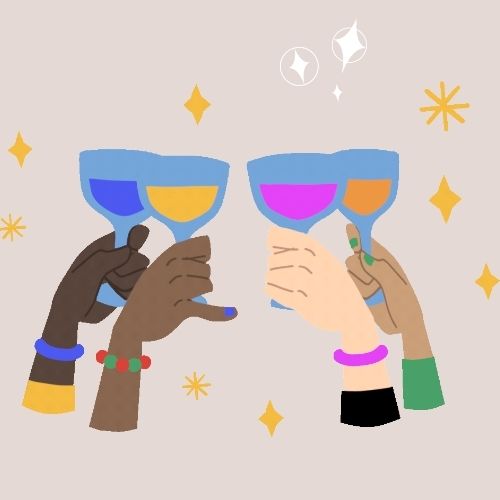 But again, I know how a humble mindset can make you think: "Oh, I've finished writing my book, but it's probably nothing... Other people might not even like it."
NO!
Remember why you started writing in the first place. It was your big dream, wasn't it? No matter how difficult or time-consuming the journey was, you must celebrate your success. You deserve it!
Congratulations! This is a huge accomplishment and something to be acknowledged. Take some time to reflect on the process and think about all the things you've learned before you jump into the publishing world. Trust me—this is a perfect opportunity to treat yourself to a holiday, some chocolate (or healthy fruits), and maybe binge-watch your favourite shows. Well done!
No comments
Leave a reply