FightFall by Rebecca Jaycox & M A Philips
A Captivating Tale of Archangels, Nephilim, and the Struggle Between Light and Dark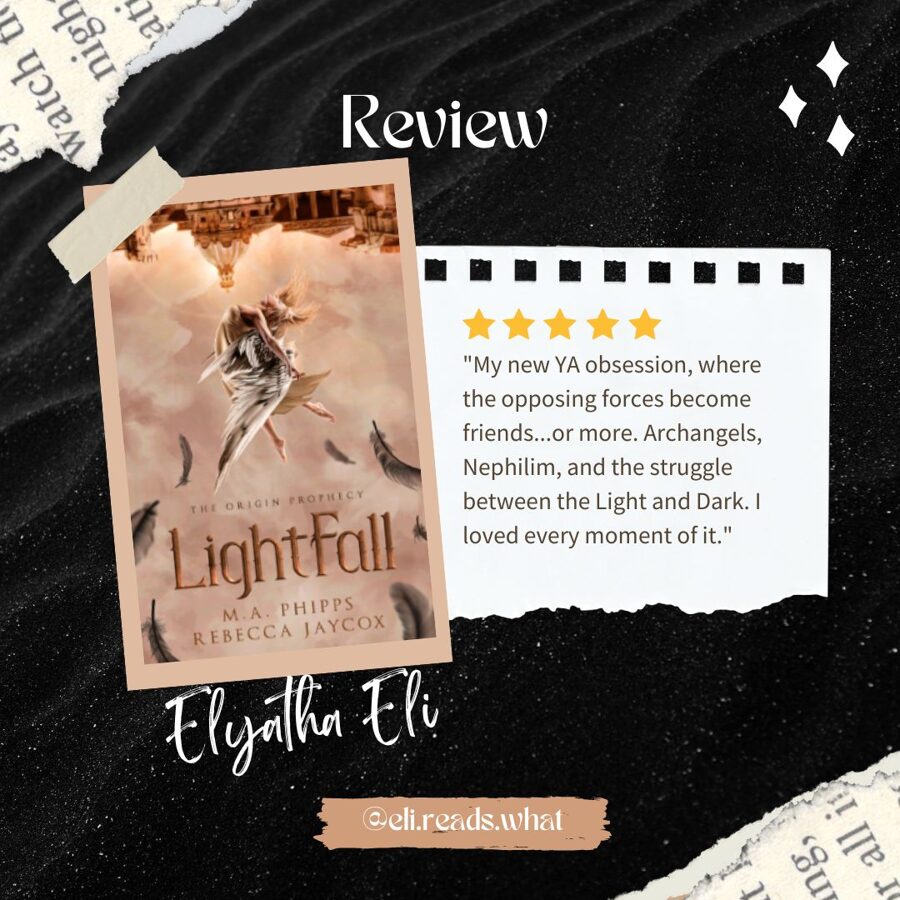 I know it's been a while since I updated my reading list, but this...THIS book is something.
I recently had the immense pleasure of reading this YA paranormal romance which I got as a gift from one of the authors, and I must admit it surpassed all my expectations.
Those who know me will tell you I'm a picky reader. Even when I write my own books, the first draft will be dissected, torn to shreds, and brought back to life until I know the book truly feels alive. And as a reader, I rarely get over the first 3 chapters. But this book? Damn, LightFall swept me off my feet like no other YA series that I've recently read. I loved every line, getting lost between the words despite how busy I was with work. It took me about 3 months to read it because I was crazy busy, but I couldn't put it down.
Okay, enough about me.
The authors weave a rich tapestry of fantastical elements, complex characters, and a story that resonates with readers on a deep, emotional level.
The protagonist and Light Nephilim, Luna, is a refreshing character. Unlike most novels where the heroine is a cutthroat who will punch you in the face, Luna is refreshingly innocent, sweet, loyal, and loving, despite her awful past as an orphan locked in an asylum. And she doesn't magically become strong (like it would happen in most books I've read) after she meets the mysterious doctor who tells her she's a Light Nephilim and takes her to another country so she can study with other Nephilim teens. No. She remains true to herself, her beliefs, and feels realistic and relatable throughout the book. As Luna navigates this new world filled with prejudice, her complex character shines through when she meets the opposing force—the mysterious Dark Nephilim, Caleb.
Caleb, the Dark Nephilim with a hidden agenda, is a character that appears as a typical fck boy at first, but his pov defies all expectations. Far from the typical bad boy, he possesses a strong sense of loyalty and protectiveness towards those he cares for. And yes, that includes Luna...eventually. His character adds depth and intrigue (and damn, I love his sense of humour).
Luna and Caleb are expected to start off as enemies, but they quickly turn into friends. Authors of this book skilfully use the dual points of view, allowing us to immerse ourselves in both Luna and Caleb's worlds, creating a deep connection with their feelings and intentions. The plot is expertly crafted, filled with twists and turns that kept me on the edge, eagerly turning pages in anticipation of what comes next (especially when Caleb protected Luna from her bullies, and they started developing feelings beyond friendship).
In conclusion, this book is an absolute must-read for fans of fantasy, romance, and stories that delve into the complexities of the human (and supernatural) heart. If you love retellings about Lucifer, Archangels, Archdemons, and all the struggles between Light/Dark, do yourself a favour and pick up a copy—you won't be disappointed!
See more on Rebecca Jaycox's website here.
Additionally, here's the image of Luna/Caleb that I found on Rebecca's website: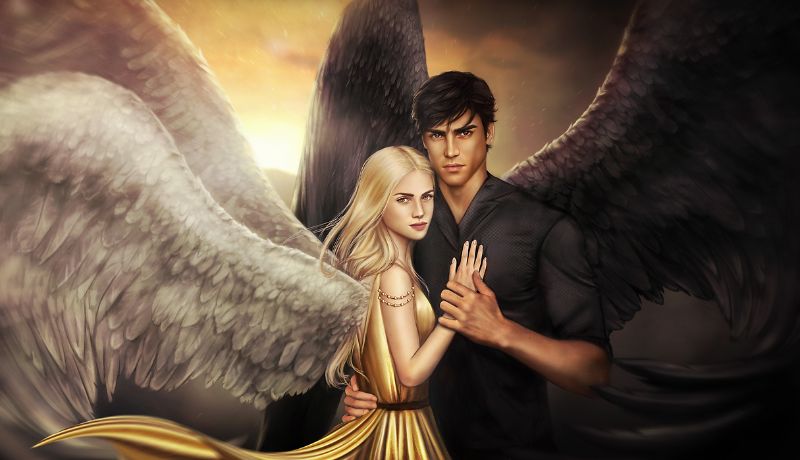 No comments
Leave a reply