Their Kingdom Come (The Sinners of Saint Amos #1) by Logan Fox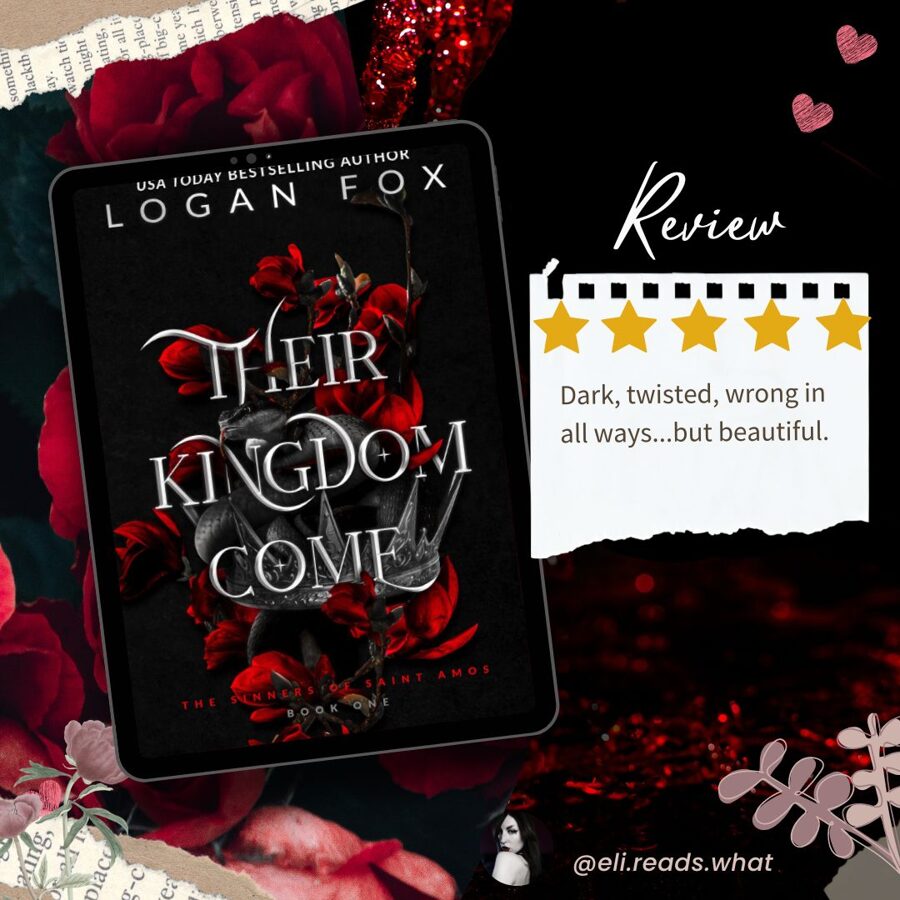 Dark, Twisted...Beautiful
This story takes place in a twisted world. Before reading this first book in the series, I thought I'd quickly abandon it (or cross my mental limits) because I read the spoilers and trigger warnings. Well, I guess I'm officially twisted.
At the heart of this tale, we meet Trinity Malone, a *nearly* eighteen-year-old. Her priestly family has died, and the orphaned girl must enrol in Saint Amos (an all-boys school) to live with Father Gabriel, her parents' close friend. What could go wrong, right?
Soon, Trinity meets a group of bullies (the Brotherhood) who seem to have no connection with each other: Zac, Cass, Apollo, and Ruben.
But hell, it gets twisted quickly. Don't read it if you don't have the gut; I had to know the ending, though. Trinity's life instantly pulls you in, despite the hostile environment, the lengths her bullies are willing to cross to force Trinity to leave the school...and, well, the messed up secrets you uncover about Father Gabriel and his connection with the boys (or the reason they want him dead by all cost).
But I love anti-heroes and think book villains can earn their redemption, and this story truly provides that taste. The members of the Brotherhood, no matter how twisted, feel sympathetic.
In conclusion, this is a fabulously dark, tantalising tale that will leave you sleepless. The Sinners of Saint Amos series promises to be an electrifying ride that explores the human spirit's resilience and the power of redemption in an unforgiving world.
Warning:
This book delves into several sensitive topics that may prove distressing for some readers, including bullying, non-consensual acts, abuse, and substance misuse. The male characters do interact with each other, so that's one more thing that, I guess, needs mentioning.
No comments
Leave a reply