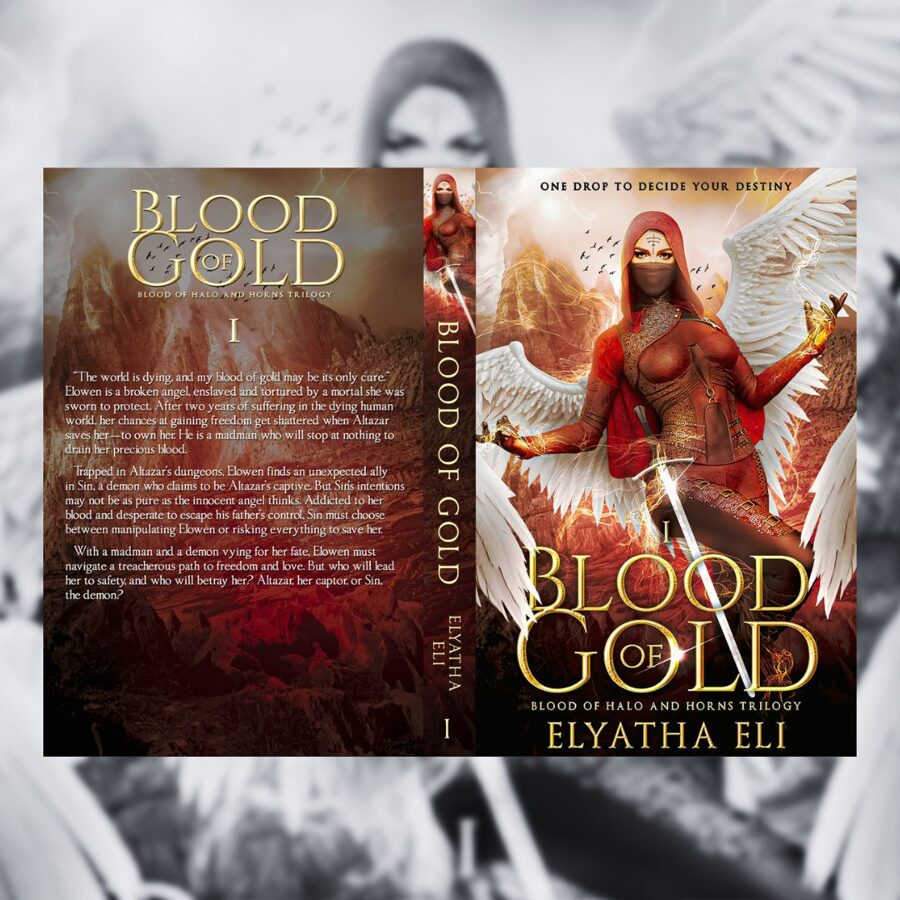 In an exciting development, I'm thrilled to unveil the mesmerising full wrap addition to the existing cover of my upcoming series, Blood of Gold (Blood of Halo and Horns Trilogy, Book 1).
A huge shout-out and heartfelt thank you to RJ Creatives for crafting this spectacular artwork that perfectly captures the atmosphere of my story.
In addition, I'd like to share the new version of my blurb. It only took 1000+ attempts to make the previous blurb right, so I would love to hear your thoughts (feel free to comment at the bottom of the post).
Blurb:
"The world is dying, and my blood of gold may be its only cure."
Elowen is a broken angel, enslaved and tortured by a mortal she was sworn to protect. After two years of suffering in the dying human world, her chances of gaining freedom are shattered when Altazar saves her—to own her. He's a madman who will stop at nothing to drain her precious blood.
Trapped in Altazar's dungeons, Elowen finds an unexpected ally in Sin, a demon who claims to be Altazar's captive. But Sin's intentions may not be as pure as the innocent angel thinks. Addicted to her blood and desperate to escape his father's control, Sin must choose between manipulating Elowen or risking everything to save her.
With a madman and a demon vying for her fate, Elowen must navigate a treacherous path to freedom and love. But who will lead her to safety, and who will betray her? Altazar, her captor, or Sin, the demon?
I can't wait to hear your thoughts on this captivating story. Feel free to share your opinions in the comments below. Happy reading!