Stargazer Island Series by Sionna Trenz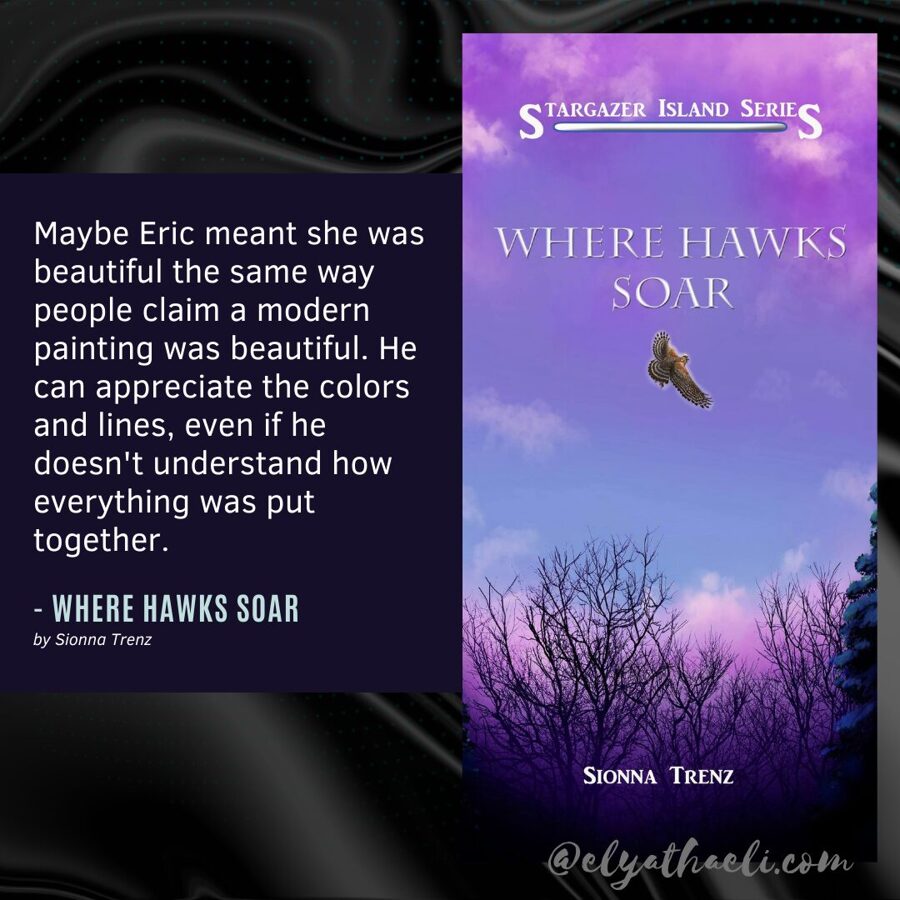 Are you one of the readers who prefers enjoying the books from the third person? You might want to check this out. I've recently come across Stargazer Island series by Sionna Trenz (although I must admit I began with the 3rd book).
---
Where Hawks Soar is a detailed world to wander, written from 3rd person. It's not something I'd normally read because I find it harder to relate to the main characters, but Eric and Sage and how their relationship evolved made it worth it. Not only each islander has their own story, soul and characteristics, and the heroes from all 3 books in the series also seem to be friends (yes, you guessed it correctly – each book has its own MCs).

Hawk is a spirit guide that communicates to the main characters (Eric and Sage) to help them escape their tragic life events (I mean TRULY tragic for Eric). And the spirit guide leads these people to each other.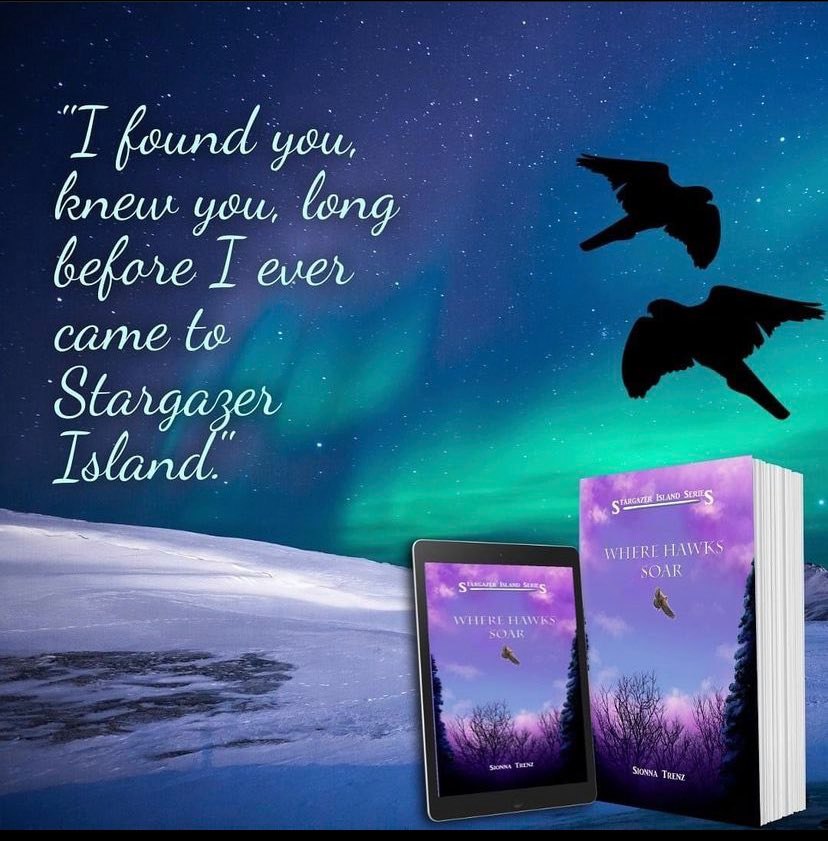 Eric was probably my favourite character (but I warn you – there are many of them, so reading the first 2 books might be highly recommended), but I loved Eric. At first, he may seem a bit cold towards the heroine (to the point she considers him gay), but as the story goes on, you learn more about his past, and your heart bleeds as you read it. If your imagination is as vivid as mine, you'll want to protect him from his awful father and mother as they are disgusting people. Eric's childhood, teen years – and I'd even say his adult life – are tragic, but Hawk shows him a path to escape the terrible things he's been through. Eric begins dreaming about a Native American girl – Sage. She has been bullied, and it slowly explains how and why she acts in the beginning.
Their feelings unravel slowly and beautifully, but life doesn't spare them (and nor does their enemy – the skin-walker), and they must face many trials before their happy ending. This story is for you if you love detailed surroundings, Native American theme, shape-shifters, slow-burn romance, and dialogues that make you chuckle. Here's the link if you wish to buy this book.
Happy reading, my lovelies!
No comments
Leave a reply