Red Magnolia by Lucy Holden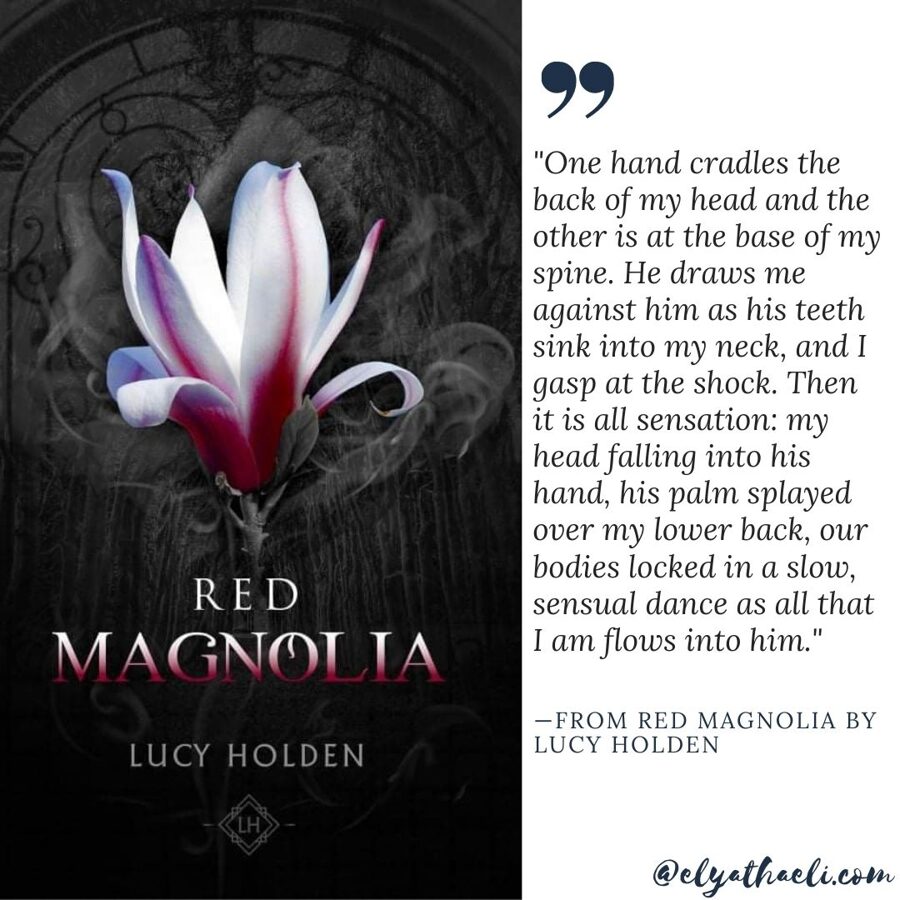 I can't believe how much I fell in love with this book, wishing to follow Harper and Antoine to push them both together.
I can't believe how much I fell in love with this book. It was not what I expected when I started reading it, but that's exactly the best part about it.
Harper is an incredibly pleasant character, and reading the book from her perspective made it easy to dive into her story, feel her grief, her pain, but most importantly - her love towards her family. She's not just a human girl - she's a kind, delightful soul, somebody I could easily imagine being my friend. Her inner world reminds me about the things that we sometimes forget to appreciate until it's gone, making the girl feel relatable and delightful - somebody who has fire within them even at the darkest times, somebody who can shine for others when their own life is as dark as it can be.
On a side note, this story did remind me of Vampire Diaries to some extent (because of the grief and lost family members) but much better written. While reading Vampire Diaries made me give up on the book, Red Magnolia made me fall in love with all characters, live her story and left me hungry for more.
In other words, I loved this book, I would read it again, and I can't wait to dive into the entire series because Harper is now my friend, not just a fictional girl from a book. Adding this to my favourite YA books, there's no doubt.
If I've caught your interest, you can get this beautiful vampire romance here.
No comments
Leave a reply